General Information
Edit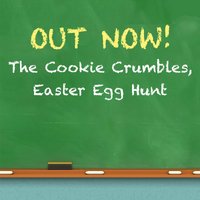 Easter Egg Hunt is a time sensitive, seasonal quest in High School Story. You and Payton team up against Julian to collect as many easter eggs as you can. Which of you will win the giant chocolate bunny at the end?
Part
Requirements
Duration
Rewards
1
Free Preview!
Spend 200 rings
None
1,000 books
2
A Student Gov
A Gamer
A Cheerleader
4 hours
4,000 coins
3
Complete a Party
None
100 books
4
Get 400 more books
None
5,000 coins
5
Complete a Successful Date with Payton
None
120 books
6
Change the MC's outfit
Check Prep Hangout!
Check Nerd Hangout!
None
150 books
7
A Guy Actor
6 hours
6,000 coins
8
Payton
8 hours
250 books
Easter Egg Hunt was re-released on the 21st March 2016 and 13th April 2017. It is unlocked at Level 10.
Ad blocker interference detected!
Wikia is a free-to-use site that makes money from advertising. We have a modified experience for viewers using ad blockers

Wikia is not accessible if you've made further modifications. Remove the custom ad blocker rule(s) and the page will load as expected.