General Information
Edit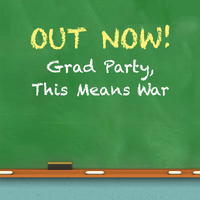 Grad Party is a time-sensitive quest in High School Story. The underclassmen have one mission... make the grad party super mega awesome! This quest unlocks at Level 7.

Part
Requirements
Duration
Rewards
1
Free Preview!
Spend 200 rings
None
300 books
2
Payton
3 hours
1,500 coins
3
Autumn
A Classmate Except the MC
A Classmate Except the MC
4 hours
2,000 coins
4*
Julian
A Classmate Except the MC
5 hours
4,000 coins
5
The MC
A Classmate wearing a With Honors or a Valedictorian Outfit
4 hours
200 books
6
Nishan
A Classmate Except the MC
6 hours
5,000 coins
7
A Classmate Except the MC
7 hours
6,000 coins
In Part 4 - choose Forward to receive 250 coins.
Grad Party was released on the 23th May 2016.
Ad blocker interference detected!
Wikia is a free-to-use site that makes money from advertising. We have a modified experience for viewers using ad blockers

Wikia is not accessible if you've made further modifications. Remove the custom ad blocker rule(s) and the page will load as expected.